5TH ANNUAL ORANGE ROSE AWARD FINALIST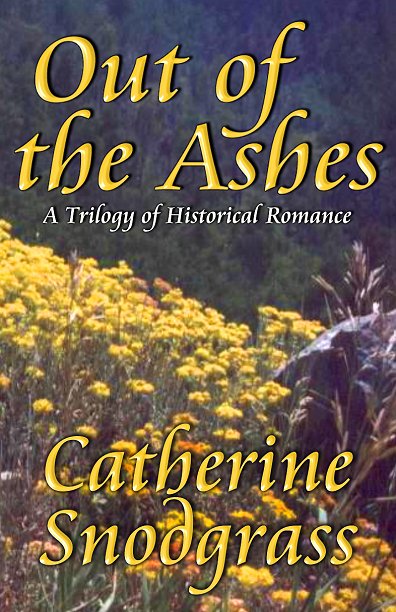 OUT OF THE ASHES
Love grows out of the ashes of war
in three beautiful stories.

A SIMPLE CHOICE
MY ONLY WISH
THE FAVOR
~ Purchase ~
From Amber Quill Press
Tradesize paperback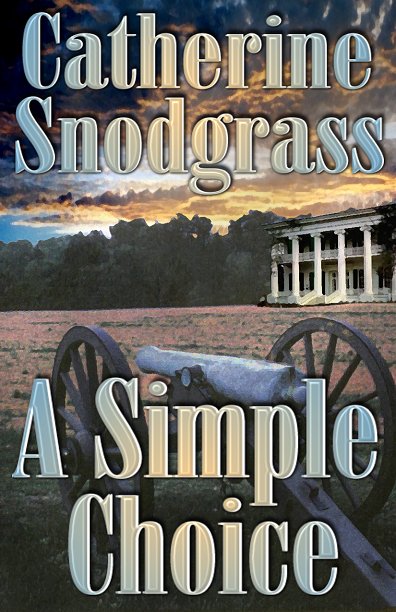 A SIMPLE CHOICE
by Catherine Snodgrass
Historical Romance - Novella
February 2003
Amber Quill Press www.amberquill.com
1-59279-072-0 ebook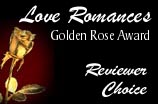 The dead lay on a battlefield near Ellen Bidwell's Southern home. She makes a simple choice to notify the families on both sides their men are gone. Union Captain McNamara happens upon her. His choice is simple too--help her, never realizing the building attraction he feels is for naught when she finds her fiancee a prisoner in his hospital. Now there is another choice--help them escape or turn them both in?
~ Purchase ~
From Amber Quill Press
Download



~~~~~~~~~~~~~~~~~~~~~~~~~~~~~~~~~~~~~
From All Romance Ebooks
Download



~~~~~~~~~~~~~~~~~~~~~~~~~~~~~~~~~~~~~

FIVE FLAGS! I assume that most of us have already heard and been reading about the war between North and South. But when you read A Simple Choice, you feel as if you really are living in that time. Catherine Snodgrass writes in a way that makes you really feel as if youíre inside the story. And this book isnít only about the War between North and South, but also about a strong romance between a young woman and a man. A romance thatís maybe happening at the wrong place at the wrong time, but stillÖ Love is strong. If you would like to feel as if youíre in the middle of the war between North and South, without the possibility of getting hurt, just sit down and start reading A Simple Choice. ~Annick, EuroReviews
FIVE ROSES!!! A novella not to be missed. Any historical romance reader would enjoy this trip back into the turbulent era of the American Civil War. My only complaint, which is a compliment to Ms. Snodgrass, is that it was much too short. This author has a promising future in writing romance! ~Miriam, Love Romances
FIVE ROSES!!! In A Simple Choice, Catherine Snodgrass vividly describes the lives of those who could do nothing but wait and pray during the Civil War. Her plot is compelling and real, and the character development is superb. The writing is so clear and precise it is as though Catherine Snodgrass is a time traveler, capable of visiting another time while still able to live in ours. As I read the story, I could literally feel the p ain and despair caused by the great little war. Ellen is an admirable heroine of exceptional grace and courage, and Captain McNamara is equally praiseworthy. This short narrative is packed with heart wrenching scenes. I had no choice but to give it 5 roses! Simply put, this is a wonderful tale! It is without a doubt, one of the best historical romances I have ever read. ~Natasha, A Romance Review
Catherine Snodgrass gives a realistic portrayal of life during the Civil War. The bloody battlefields and the crumbled lives of the families left behind. A SIMPLE CHOICE will bring a tear to your eye as we go back in history and take a vivid look at the ravages of this wartime era. ~ Tami Sutton, Escape To Romance
In this poignant, but ironic tale, Catherine Snodgrass gives us a true-to-life account of the heartache and physical toll exacted on those who lived through the Civil War. With brother fighting against brother, divided loyalties and deprivation are everywhere...she puts you in the middle of the action, working right beside Ellen Bidwell to bring a little compassion to a world gone mad. If you enjoy historical romance, this tender love story will warm your heart. ~Nancy Arant Williams, Timeless Tales
FIVE STARS!!! The descriptive narrative brings to life the ravages of war on the battlefield. Historical Romance fans should not miss A SIMPLE CHOICE. The characters and story will live in your heart long after the last words have been read. Carol Durfee, Scribesworld Reviews
Ms. Snodgrass's historical romance about love and the courage of this heroine is beyond words. Catherine Snodgrass will take you into the story with her powerful words and imaginative mind. Just reading the way Ellen searches for her betrothed and the deep emotions she experiences while searching over the dead bodies, you can actually imagine being right there with Ellen. Only Ms. Snodgrass is able to do that yet still maintain a wonderful book through until the end. ~ Melinda, Fallen Angels Reviews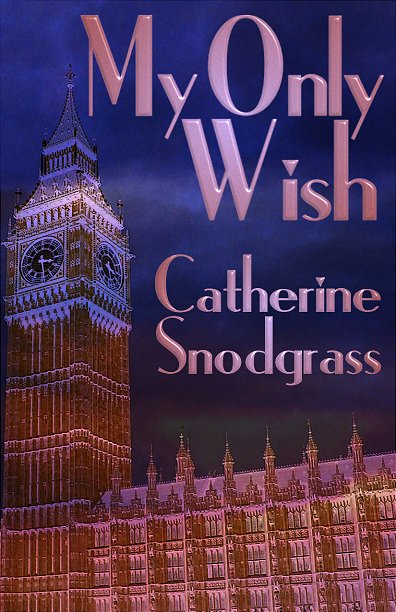 MY ONLY WISH
by Catherine Snodgrass
Historical Romance - Novella
June 2003
Amber Quill Press www.amberquill.com
Set during World War II, their only wish is to be together at Christmas. With a baby on the way, there is little else they can afford. However, Tom is shot down behind enemy lines. When Gwen goes to the church to pray for his safe return, she is trapped in the basement after the place is bombed. Another unique couple help them return to each other's arms, a couple whose own Christmas wish was never granted.
~ Purchase ~
From Amber Quill Press
Download



~~~~~~~~~~~~~~~~~~~~~~~~~~~~~~~~~~~~~
From All Romance Ebooks
Download



~~~~~~~~~~~~~~~~~~~~~~~~~~~~~~~~~~~~~

FOUR FLAGS! We all know how hard a War can be for human beings, but this story makes you stop and think about it, all the pain and disaster, but it also makes us realise that love is always aroundÖ Catherine Snodgrass has written a strong story, with My Only Wish. It reads easily, but itís fascinating. Itís not only about the soldiers but also about the women who are trying to survive at home, as far as there is a home left. ~Annick, EuroReviews
4-1/2 ROSES!!! MY ONLY WISH is a sweet tale of a couple just wanting to spend Christmas together. Two lost souls help each in their own way to accomplish this one wish. The wonderful mix of history and the paranormal makes this an enjoyable read. This reviewer was soaked into the story right from the beginning, unable to put it down until the very end. The characters of Marie and Nick use the love and devotion of Tom and Gwen to come together after years of separation. In essence, this was not only a love story of Gwen and Tom, but of Nick and Marie as well.~ Miriam, Love Romances
This author never fails to amaze me with her grasp of history. Each time I feel as if I am experiencing what is happening to the characters. The characters are well drawn, and the plot, while moving at a quicker pace, is thoroughly detailed and so right for this time in history. I would highly recommend reading all three of the novellas in the OUT OF THE ASHES trilogy; this is an author who will not let you down. ~ Vivian Outen, Independent Reviewer
4.5 STARS!!! Showing an uncanny grasp of this historical period with a touch of the paranormal thrown in, Ms. Snodgrass' novella sweeps you along to experience the poignant time of the story and deep feelings of her characters. An enjoyable and truly touching read for historical and paranormal fans alike. ~ Johnna Flores, Timeless Tales
FOUR ANGELS!!! Ms. Snodgrass has created a touching story about faith and love in My Only Wish. This book is worth keeping for this reviewer. Melinda, Fallen Angel Reviews.
Available for purchase at Amber Quill Press www.amberquill.com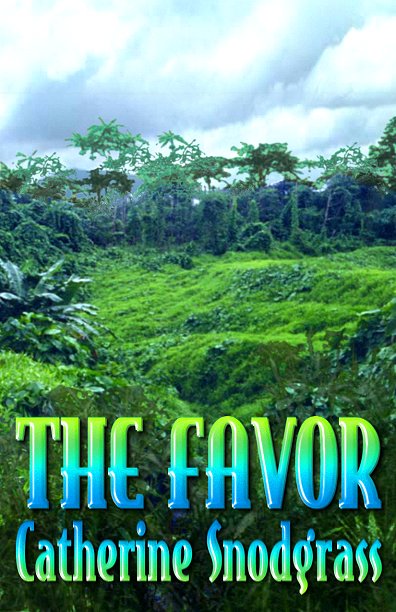 THE FAVOR
by Catherine Snodgrass
Contemporary Romance - Novella
September 2003
Amber Quill Press www.amberquill.com
1-59279-150-6 ebook
Combat reporter Toni is pulled from assignment in Vietnam to go to her wounded husbandís bedside. His legs were amputated after a mine explosion. He has a favor to ask of her--go back to Vietnam and retrieve his mistress and their two children. Toni is furious with this betrayal. She must weigh her hurt over her conscience. Helping her on her mission is her friend, Sam, a Marine, who will do anything Toni asks even at the risk of life and limb.
~ Purchase ~
From Amber Quill Press
Download



~~~~~~~~~~~~~~~~~~~~~~~~~~~~~~~~~~~~~
From All Romance Ebooks
Download



~~~~~~~~~~~~~~~~~~~~~~~~~~~~~~~~~~~~~

FOUR FLAGS! The Favor is a story situated in the time the Vietnam War was going on. In this story, Catherine Snodgrass tells us about a woman who is betrayed by her husband. People change during War time. Things change. For a moment I almost had tears in my eyes while reading this heart-touching story. If you like a beautiful love story with a bit of drama in it, I recommend you to read this book, you will be fascinated. ~Annick, EuroReviews
FIVE ANGELS!!! THE FAVOR is a wonderful conclusion to this Out of the Ashes trilogy. Ms. Snodgrass has proved again, why she is a best-selling author. THE FAVOR delivers adventure, intrigue, and budding romance all in one neat package. The chemistry between Toni and Sam is not only electric, but also deeply touching. This tale brought the Vietnam War to life through the eyes of a reporter and a Marine. THE FAVOR is a wonderful tale this reviewer highly recommends. Actually, this entire series, A SIMPLE CHOICE and MY ONLY WISH, was terrific, and this reviewer is sad to see it end. ~Miriam, Fallen Angels Reviews
FIVE HEARTS!!! This is the type of story not easily told, but Ms. Snodgrass does it beautifully. Her characters are intelligent and well rounded, and her plot has more twists and turns than a country road. A page turner to the end, this action packed thriller will keep you on the edge of your seat the entire way. ~Amy Turpin, The Romance Studio
4-1/2 STARS!!! A wonderful and emotional story. To see the love through all the tragedy is remarkable. ~Pam, A Romance Review
FOUR ANGELS!!! Ms. Snodgrass's latest surpasses all expectations and her imagination shines through The Favor. Definitely recommended for its lifelike characters, and emotions that the readers will feel through the story, as Ms. Snodgrass takes you through the Vietnam War. ~ Melinda, Fallen Angels Reviews

Click to join GuessWhatNewsletter